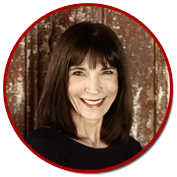 Fee:
I will discuss costs during our first phone call, or email exchange. Although I can electronically file insurance claims on your behalf, please be aware that I am an out-of-network provider for all insurance companies. As a result, I am not obligated to reveal any information about you to your insurance company. If you have questions about this, please do not hesitate to ask.
Initial Session:
The initial evaluation session is 50 min. If you are experiencing a marital problem, or couple problem, I can see you individually or with your partner.
During the first session, I will evaluate the nature of the presenting problem. This will include getting a history of the presenting problem (how, when, what) and a history of your nuclear and extended family. I will allow time at the end of the session to tell you how I think about the problem(s) and what I would recommend if you decide to continue to see me.
Ongoing Sessions:
Clinical sessions are also 50 min and are focused on assisting people to become more aware of the automatic processes that influence their functioning. This awareness contributes to the ability to be more self regulated and to manage reactivity with new ways of thinking. As therapy progresses, I function as a consultant to people as they apply thinking and principles to their effort to function differently in their lives.