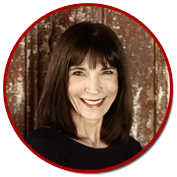 Since 1988 I have been teaching, supervising, and consulting to therapists in the area of family systems theory. I have presented on the local and national level on many topics related to individual and family relationships. From 1988-2000, I was on faculty of The Menninger Foundation where I taught and supervised in their marriage and family therapy training program. Since 2000, I have been co-director of ongoing clinical seminar for area therapists in Bowen family systems theory.
Local and National Presentations:
Bonding and Babies: The connection between pair-bonds and parental care (Washington DC)
Love and the Primary Triangle: An Evolutionary Perspective on Gender and Stress Reactivity
Love and Other Drugs (Washington DC)
Sex, Drugs and Relationships (Chicago)
The Family System: Influence on Behavior and Symptom Development (Albuquerque)
Unraveling the Child Focus Process (Sydney, Australia)
Evolution of the Primary Triangle: The Influence of Neuropeptides (Wash DC)
What's Love Got to do With it? The Evolutionary Basis of Monogamy (Chicago)
Life on a Tight Rope: Work and Family. (KU School of Medicine)
Conflict Resolution. (KU School of Medicine)
Sibling Relationships: The Illumination of Triangles (Chicago)
How Triangles Influence Variation in Sibling Relationships (Wash DC)
Pinned Down in a One Up Position - The Nature of Marriage (Chicago)
Understanding Behavior Within a Family Context (Salina, KS)
Giving Children a Better Chance: Emotional Process in Child Focused Families (Chicago, IL)
Group Process and Team Functioning (Chicago)
Children in the Spotlight – The Child Focus Process (Chicago)
(for a full list, contact Peg Donley)
In the last decade I have also become involved in wealth management issues and have consulted to businesses and individuals regarding the interplay between family dynamics and wealth distribution.
Presentations and Areas of Interest:
Family concerns with inheritance and succession
Family businesses
Intergenerational family relationships
Work and organizational issues